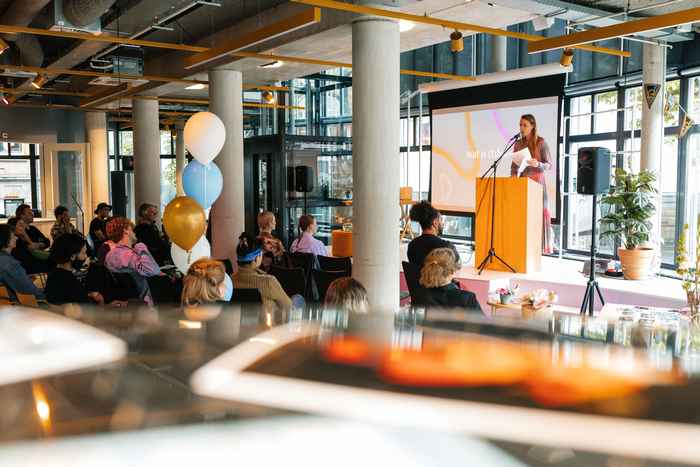 VOX-POP is the 'creative space' of the University of Amsterdam's Faculty of Humanities, we thrive to lend a stage to as many students, UvA-employees, alumni and local residents as possible. We do this by creating our own cultural programming, but also by collaborating and co-creating with study associations, cultural partners or starting program creators.
Due to the open character and flexibility of our space, it lends itself well to many different activities, ranging from poetry nights, art installations, and small concerts to film screenings and painting workshops.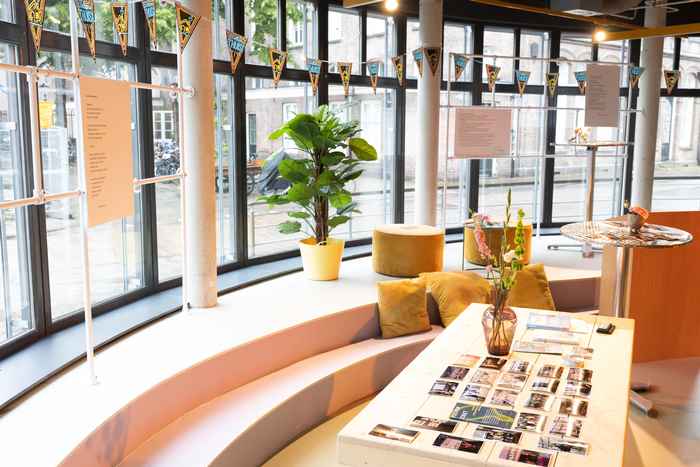 Are you a student or alumnus with an original idea for an event? Are you a teacher or researcher at the UvA and do you want to use our space to make your research come alive? Or are you an ambitious artist from around the corner who would like to create an exhibition in VOX-POP? Send us an email if your event upholds the following requirements:
You are allowed to use our space for free if your event:
- is a cultural event
- has a connection with the Humanities
- has a connection with the UvA
- is accessible for everyone, free of charge
Take your chance and send in your application by emailing to voxpop@uva.nl. We aim to reply to requests for our space within 1 to 2 weeks. Please include in your application: what kind of event you would like to organise, when you would like to organise this event (time/date) and in what way we can support your plans.
Click on the link below to discover more about organising an event at VOX-POP and to find our houserules and applicationform.